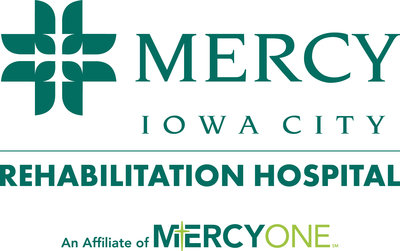 Environmental Services Aide - IRF
Coralville, Iowa
Job # 412745
Date posted 07/20/2021
Description
Kindred Healthcare is seeking an Environmental Services Aide for Mercy Iowa City Rehabilitation Hospital, our new, 40-bed Inpatient Rehabilitation Facility (IRF) located in Coralville, IA! Our new rehabilitation hospital, in partnership with Mercy Iowa City, opened in June of 2020 and will offer specialized programs for people who have experienced stroke, brain and spinal-cord injuries, amputations, complex orthopedic injuries and other conditions requiring inpatient rehabilitative services. Our goal is to help patients achieve their highest level of recovery with a goal of returning home as soon as able.
Our culture of caring for our patients and residents begin with our core values – our employees. We are committed to fostering professional growth and dedicated healthcare teams that make us the provider of choice. We embrace a diverse workforce and understand that hiring outstanding people is the key to providing quality care – and quality care is what we do every day! Interested in a career with Kindred Hospitals, a place where you can put your heart into and make a real difference in our patient's lives?
JOB SUMMARY:
Cleans and services building areas including patient rooms, common areas, floors, office areas etc.  Moves furniture, trash, equipment and supplies and performs a variety of environmental services duties to maintain the hospital in a neat, safe and sanitary condition.
ESSENTIAL FUNCTIONS:
Job Specific:
Clean patient rooms, restrooms, lounges, offices, corridors, walls and windows daily or as scheduled.

Vacuum, sweep, mop, scrub and/or shine floors; replace paper and soap produces in restrooms, clean mirrors, sinks and toilets, etc.

Operate various types of equipment and machinery including vacuums and floor scrubbers.

Collect and remove trash from building each day.

Perform all duties in a safe and professional manner and in accordance with department policies and procedures.

Report any malfunctions and maintenance problems.  May perform minor repairs such as changing light bulbs as needed.

Responsible for stocking linens throughout the hospital.

Assists with office or room moves if needed.

Adheres to all infection control policies and procedures.   Reports safety hazards to supervisor.

All other duties as assigned.
Qualifications
QUALIFICATIONS:
High School Graudate or equivalent preferred.

Previous experience in acute care setting preferred.

Previous cleaning or housekeeping experience preferred.

Ability to communicate with patients, visitors and other hospital staff.
Sign up for Job Alerts
Get the latest job openings based on your interests, skills and background sent directly to your inbox.
Connect with Our Recruiters
Share some preliminary info about yourself and we will contact you to discuss your interests and career and future opportunities.