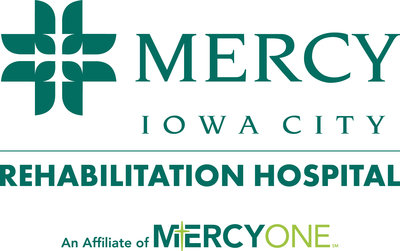 Clinical Liaison
Coralville, Iowa
Job # 421078
Date posted 11/13/2021
Description
Clinical Liaison Opportunity 
Coralville, IA
Mercy Iowa City Rehabilitation Hospital is a state-of-the-art, 40-bed inpatient acute rehabilitation hospital dedicated to the treatment and recovery of individuals who have experienced the debilitating effects of a severe injury or illness.
Our rehabilitation programs provide ongoing care and specialized treatment to patients throughout their recovery journey. We offer customized, intense rehabilitation tailored to the individual needs of those recovering from stroke, brain injury, neurological conditions, trauma, spinal cord injury, amputation, and orthopedic injury.
Mercy Iowa City Rehabilitation Hospital strives to maximize the health, function, and quality of life of those we serve through comprehensive physical medicine and rehabilitation programs.
ESSENTIAL FUNCTIONS:
Assist and coordinate in-take and pre-admission screening process.

Perform on-site (typically in referring facility) clinical judgment to determined appropriateness of patient for admission.

Communicates to patients and families rehabilitation and facility options. Communicates to patients determined appropriate for admission the patient's expectations and requirements for participation.

Secures information relating to patients resources and benefits.

Demonstrates knowledge of growth, development, and the aging process for the planning and delivery of age-appropriate care.

Functions as initial contact for external case management and discharge planner personnel with payors and hospital facilities.

Completes face to face, in-service education contacts to physicians. And face-to-face, in-service educational contacts to case managers, and other professionals.

Inform and educate physicians, case managers, and other decision makers about the Hospital and acute rehabilitation services.

Performs market analysis, market research and development and implementation of marketing and business plans.

Assists in developing the annual market plan for the facility.

Develops marketing plans for assigned programs, which includes market analysis and financial feasibility studies.

Assists the various departments of the facility with new business and marketing plans.

Continuously monitors the effectiveness of new and existing marketing plans.

Represents the facility with business leaders, physicians, the community and the media.

Demonstrates excellent interpersonal skills within the facility and with the public.

Communicates appropriately and clearly to the Director of Business Development and the marketing staff.

Consults other departments, as appropriate, to collaborate in regards to marketing and business plans.

Demonstrates the ability to be flexible, organized and function under stressful conditions.

Consistently completes all assignments in a timely manner, is thorough and appropriately detailed.

Other duties as assigned.
Qualifications
Clinical Licensure required

Bachelor's degree preferred

Previous marketing/sales experience preferred

Previous clinical experience preferred with demonstrated skills in clinical assessment and EMR systems.

Formal Sales Training preferred

Valid driver's license and clean driving record

Excellent oral and written communication and interpersonal skills.
Sign up for Job Alerts
Get the latest job openings based on your interests, skills and background sent directly to your inbox.
Connect with Our Recruiters
Share some preliminary info about yourself and we will contact you to discuss your interests and career and future opportunities.