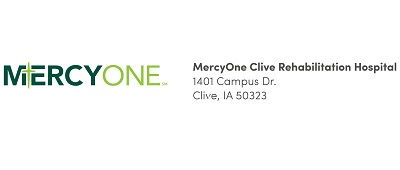 Charge Nurse RN
Clive, Iowa
Job # 437126
Date posted 06/23/2022
Description
SIGN ON BONUS - $15,000
NIGHT SHIFT - 7P TO 7A
Come grow with us! We offer a CRRN Residency Program to help support our staff as they continue to learn and develop themselves. Upon completion, a Certified Rehab RN receives an additional $500.00 annual bonus, plus $0.75per hour. Inquire more with HR!
Mercy Rehabilitation Hospital, a joint venture with Mercy Medical Center and Kindred Health Care, is dedicated to treatment and recovery of individuals who have experienced the debilitation effects of severe injury or illness.  Our Rehab programs provide ongoing care and specialized treatments tailored to individual patient needs recovering from stroke, brain injury, neurological conditions, trauma, spinal cord injury, amputation and orthopedic injury.
The Charge Nurse is a registered nurse who works in coordination with nursing leadership.  The Charge Nurse is the first line support for staff, physicians and other related providers on clinical issues and provides assessment, prioritization and direction of activities to meet the challenging demands of the hospital units.  Following the direction of the Nurse Manager, he or she assumes accountability for fostering the established professional practice and care delivery models through directing, coaching and mentoring the nursing staff.  The Charge Nurse implements unit specific strategies as well as colleague specific practice remediation that results in achieving specific clinical quality and patient safety outcomes. This role also collaborates with the Nurse Manager on clinical development (employee relations, individual behaviors, physician relationships, etc.) and is the clinical support for the department when the Nurse Manager is unavailable.
ESSENTIAL FUNCTIONS:
Completes routine audits to assure accurate and timely documentation in Cerner and UDS in order to meet compliance standards.

Assists the Nurse Manager in annual evaluations by providing feedback on clinical performance.

Identifies educational opportunities for the nursing staff based on clinical needs identified and verbalized by nursing staff.

Educates and monitors all staff regarding accurate and complete FIM documentation to capture accurate burden of care.

Assists in FIM/GG education for licensed nursing staff.

Acts as key player in daily stand up clinical meeting to communicate/identify patient staus.

Acts as a clinical resource and mentor for nurses in caring for medically complex patients in the facility.
Assists nursing staff with patient/family teaching needs. Coordinates educational resources to help decrease readmissions to acute care hospital within 30 days of discharges

Provides UDS documentation/orientation training for all new licensed nursing personnel.
Conducts scheduled remediation sessions for nursing staff with identified documentation deficiencies.
Participates in Continuous Quality and Performance Improvement (CQPI).
Ensures the nursing department staff performs all aspects of patient care in an environment that optimizes patient safety.
Assures and assists with nursing participation in interdisciplinary team conferences.
Assists in making nursing staff assignments, based on patient acuity and competency for staff.

Adheres to staffing matrix

Performs timely and accurate FIM/GG assessments.

May need to take a paritial or full assignment based on staffing matrix. 

Other duties as assigned.
Qualifications
Graduate of accredited registered nurse program with current licensure in the state, BSN preferred.

Current Basic Cardiac Life Support required.

Mandatory child and adult abuse certificate required

Certified Rehabilitation Registered Nurse (CRRN) preferred.

Minimum of two years experience in rehabilitative or acute care setting and/or demonstrates leadership ability.

Demonstrated ability to plan, coordinate, evaluate and direct activities of clinical personnel; effective oral and written communication skills, in English with additional languages preferred; proficiency in basic computer skills required.
Sign up for Job Alerts
Get the latest job openings based on your interests, skills and background sent directly to your inbox.
Connect with Our Recruiters
Share some preliminary info about yourself and we will contact you to discuss your interests and career and future opportunities.