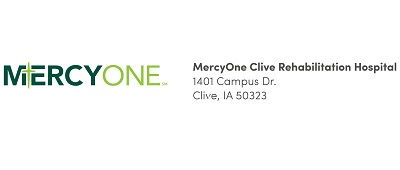 Certified Pharmacy Technician PRN
Clive, Iowa
Job ID 381407
Date posted 03/11/2020
Facility Mercy Rehab Hospital Iowa
Description
GENERAL SUMMARY:
Provides technical support in the delivery of pharmaceutical care to clients of Mercy Rehabilitation Hospital. Technical support includes the preparation and delivery of medications and sterile products, review of charts for specific information/audits, stocking and ordering of drugs and other products. Technical work is performed under the supervision of a licensed pharmacist.
HOSPITAL SUMMARY:
Be a part of something extraordinary, a state of the art and first of its kind, free standing rehabilitation hospital, in Iowa. The patient-centered hospital will focus on the treatment and recovery of individuals with severe injury or illness. Specialized intense therapy programs focused on maximizing the health of the patient and assisting them in their recovery journey.
Prepares patient drug orders.

Delivers medications and IV admixtures to patient rooms, nursing medication rooms, and other ancillary areas.

Reviews patient MAR and care plans to determine need to return medication to the pharmacy for credit.

Credits to the patient and restocks usable medications/IVs returned to the pharmacy.

Files medication orders.

Processes medication drawers and orders files for admissions, discharges, and transfers.

Assists the pharmacists with audits.

Completes assigned unit inspections.

Restocks automated medication dispensing machines - Pyxis

Enters fill stock requisitions for other departments.

Restocks emergency meds and completes check in/out process.

Communicates stock utilization and ordering needs, and/or assists with ordering inventory and supplies.

Checks medication expiration dates and alerts pharmacist when needed.

Compounds and labels extemporaneous liquid and solid products for patients according to procedure.

Answers telephone and processes requests according to procedures.

Prepares IV admixtures including TPNs, chemotherapy IVs, IV piggybacks, and syringes. In doing so, always follows strictly described, specific policies and procedures. This includes those intended to comply with USP 797 and hazardous drug regulatory requirements. In addition, inventory and orders selected supplies; prepares and appropriately labels stock sterile products; coordinates the supply of investigational products.

Charges and credits individual patient accounts from pharmacy file lists.

Provides training and mentoring to new employees and assists in directing workflow as needed.
MON-HRS
LI-HRS
Qualifications
High school diploma or GED.

Registered or eligible to register as pharmacy technician with the State Board of Pharmacy Examiners within 30 days of hire date.

Pharmacy Technician Certification required
Sign up for Job Alerts
Get the latest job openings based on your skills and background sent directly to your inbox.
Connect with Our Recruiters
Share some preliminary info about yourself and we will contact you to discuss your career and future opportunities.