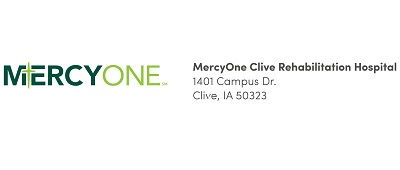 Case Manager
Clive, Iowa
Job # 424252
Date posted 01/04/2022
Description
MercyOne Clive Rehabilitation Hospital is a state-of-the-art, 50-bed inpatient acute rehabilitation hospital dedicated to the treatment and recovery of individuals who have experienced the debilitating effects of a severe injury or illness.  Our rehabilitation programs provide ongoing care and specialized treatment to patients in their recovery journey. We offer customized, intense rehabilitation tailored to the individual needs of those recovering from stroke, brain injury, neurological conditions, trauma, spinal cord injury, amputation and orthopedic injury.  MercyOne Clive Rehabilitation Hospital strives to maximize the health, function and quality of life of those we serve through comprehensive physical medicine and rehabilitation programs. 
This position coordinates management of care for a specified patient population in a single hospital; follows patients throughout the continuum of care and ensures optimum utilization of resources, service delivery and compliance with external review agencies. Provides ongoing support and expertise through comprehensive assessment, care planning, plan implementation, and overall evaluation of individual patient needs. Enhances the quality of patient management and satisfaction, to promote continuity of care and cost effectiveness through the integration of functions of case management, utilization review and management and discharge planning.
Performs intake assessment on patient within 24 to 72 hours of admission.

Performs follow-up assessments per Case Management Plan and/or hospital policy.

Utilizes patient care in collaboration with all members of the healthcare team. Active participant in patient and family conferences.

Keeps patient and designated family member/responsible person informed of progress and provides appropriate information related to goal achievement, course of rehabilitation stay, and plans for discharge. Functions as a patient/family advocate.

Assists with the utilization management function.

Orders and arranges for home care equipment, follow up care and healthcare needs following rehabilitation stay.

Works with third party payers to validate need for patient care and home care environment needs.

Educates patient and family on all aspects of patient's hospitalization and continuing care.

Reviews patient care activities for occurrences and trends that affect the quality, cost effectiveness and delivery of services. Assures that the outcome of review is appropriately maintained in the computer database.

Assumes responsibility for timely completion of required case management reports for regulatory bodies, health plans, insurance carriers and the leadership team.

Demonstrates an ability to be flexible, organized and function under stressful situations.

Consults other departments, as appropriate, to collaborate in patient care and performance improvement activities. Collaborates with other departments to identify operational problems and develop solutions/resolution.

Follows state and federal requirements regarding discharge planning.

Documentation meets current standards and policies.

Responsible for discharge planning; assures patient returned from hospital to safe environment.

Maintains optimal continuum of patient care through efficient and effective planning, assessing and coordination of healthcare services.

Other duties as assigned.
MON-HR
LI-HR
Qualifications
Current MS licensed as Social Worker in Iowa or must have a BA in Social Work or Registered/Licensed Nurse licensure in Iowa.

Healthcare professional licensure preferred as Registered Nurse, LPN, Respiratory Therapist, Physical Therapist, Occupational Therapist or Social Worker.

Appropriate certification in Case Management preferred; for example, Commission for Case Manager Certification (CCMC); Association of Rehabilitation Nurses (ARN) certification.

Mandatory adult and child abuse certification required.

Three years clinical experience.

Prefer experience in Case Management, Quality Management, Utilization Review, or discharge planning.

Excellent oral and written communication and interpersonal skills.
Sign up for Job Alerts
Get the latest job openings based on your interests, skills and background sent directly to your inbox.
Connect with Our Recruiters
Share some preliminary info about yourself and we will contact you to discuss your interests and career and future opportunities.