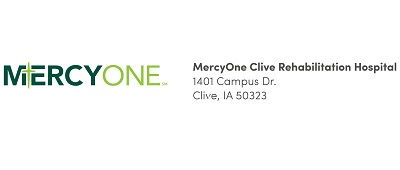 Admissions Associate Full Time
Clive, Iowa
Job # 406638
Date posted 04/15/2021
Description
MercyOne Clive Rehabilitation Hospital is a state-of-the-art, 50-bed inpatient acute rehabilitation hospital dedicated to the treatment and recovery of individuals who have experienced the debilitating effects of a severe injury or illness.
Our rehabilitation programs provide ongoing care and specialized treatment to patients in their recovery journey. We offer customized, intense rehabilitation tailored to the individual needs of those recovering from stroke, brain injury, neurological conditions, trauma, spinal cord injury, amputation and orthopedic injury.
MercyOne Clive Rehabilitation Hospital strives to maximize the health, function and quality of life of those we serve through comprehensive physical medicine and rehabilitation programs.
Updates staff frequently with any changes in admissions such as change in diagnosis; change in physician, and change in status of arrival, and any additional/changes in important notes regarding patient information
Pre-registers all patient cases by entering complete and accurate information in RGN system prior to patient's arrival. 
Welcomes patients upon arrival and identifies and verifies all essential information pertaining to intake, insurance verification/eligibility and pre-certification on all applicable patient accounts.
Acts as liaison between the facility and family members during the pre-admission and admission process.
Communicates thoroughly to Charge Nurses, Case Management, DON, and Director of Rehabilitation Services, and Pharmacy regarding patient concerns
Works with the Director of Business Development and the Clinical Liaisons to ensure that all admissions are screened thoroughly and adequately prior to admission.
Completes admission paperwork with the responsible party, family member, power of attorney or resident upon admission.
Ensures that the Admission packet is completed in a timely manner and that all forms are presented in a neat and organized manner.
Counsels Business Development Director and Finance Department when an "out of network" or "Medicare Days exhausted" situation becomes apparent or other potential payer technicalities arise.
Provides professional, accurate and timely service in all Admitting functions and as directed by patients/families, physician or other hospital representative.
Other Duties as assigned.
Qualifications
High School Diploma/GED or equivalent experience required.

Minimum of 2 years experience in Admitting and/or medical insurance preferred.

Must have excellent oral and written communication skills.

Excellent computer skills in a Microsoft Windows environment. Must include Excel and PowerPoint and demonstrated skills in database management and record keeping.

Demonstrating the ability to handle multiple assignments, balance priorities, makes decisions quickly.

Evidence of the practice of a high level of confidentiality.

Excellent organizational skills.

Must be able to dialogue effectively regarding questions and sensitive issues from both internal and external customers.
Sign up for Job Alerts
Get the latest job openings based on your interests, skills and background sent directly to your inbox.
Connect with Our Recruiters
Share some preliminary info about yourself and we will contact you to discuss your interests and career and future opportunities.