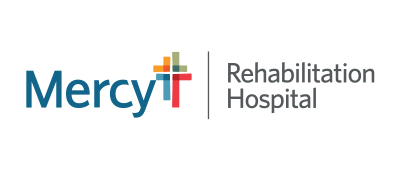 Nursing Assistant
Chesterfield, Missouri
Job # 424681
Date posted 01/10/2022
Description
Mercy Rehabilitation Hospital St. Louis is proud to be recognized by Newsweek as the #1 Rehabilitation Hospital in Missouri. We are a state-of-the-art facility designed specifically for patients requiring in-patient rehabilitation services. We offer programs that range from single therapies to comprehensive, multidisciplinary programs for patients recovering from strokes, brain or spinal-cord injuries, amputations, burns, orthopedic injuries and other conditions. We provide rehabilitative care to patients and families utilizing a team approach, with an emphasis on improving individual functional ability and quality of life. Our Treatment Team includes experienced Rehabilitation Nurses who provide excellent service and around-the-clock compassionate nursing care in an exceptional work environment.
RESTORING HOPE is the goal for every patient we serve!
See what one of our nurses has to say: https://www.youtube.com/watch?v=tLl8VIWh4bc&feature=emb_logo
The Float Pool Nursing Assistant provides adequate staffing during periods of shortages, including vacations, leaves of absence, weekends, holidays, call-ins, increase in patient census and/or increase in patient acuity.
Assist nursing staff with patients' personal care, emotional support, and activities of daily living. More complex duties performed under supervision of licensed nursing personnel. May be assigned to various units within the Hospital or float to other Kindred rehabilitation hospitals.
Qualifications
CPR/BLS Certification

Minimum six months experience in an acute or long term care facility preferred.

Excellent oral and written communication and interpersonal skills.
If you are a current Kindred employee Click Here
Sign up for Job Alerts
Get the latest job openings based on your interests, skills and background sent directly to your inbox.
Connect with Our Recruiters
Share some preliminary info about yourself and we will contact you to discuss your interests and career and future opportunities.