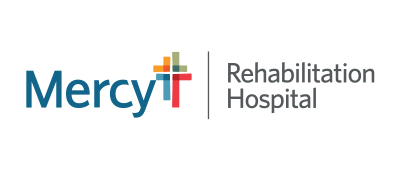 Clinical Supervisor - IRF
Chesterfield, Missouri
Job # 418770
Date posted 10/08/2021
Description
Mercy Rehabilitation Hospital St. Louis is a state-of-the-art facility designed specifically for patients requiring in-patient rehabilitation services. We offer programs that range from single therapies to comprehensive, multidisciplinary programs for patients recovering from strokes, brain or spinal-cord injuries, amputations, burns, orthopedic injuries and other conditions. We provide rehabilitative care to patients and families utilizing a team approach, with an emphasis on improving individual functional ability and quality of life. Our Treatment Team includes experienced Rehabilitation Nurses who provide excellent service and around-the-clock compassionate nursing care in an exceptional work environment.
RESTORING HOPE is the goal for every patient we serve!
Coordinates placement of patients and staff assignments. Assists clinical staff with patient care and unit activities. Facilitates staff nurse attendance at meetings. Interfaces with medical staff, patients family members, department heads and other personnel as necessary. Participates in planning and performance of educational training and orientation of unit staff, advises staff on procedures and policies.
Assists in planning, coordination, implementation and evaluation of patient care. Participates in unit quality improvement activities. Supervises clinical activities. Directs staff and responds to unanticipated and sudden changes in individual patient's condition. May participate in hiring, termination, evaluation and disciplining of employees and maintenance of anecdotal records for each employee. Assists in the orientation of new employees to unit.
Participates in the supervision of unit operations by performing delegated duties such as development of staffing schedules, planning of unit inservices, conducting staff meetings, developing budget and departmental activity reports, and setting overall departmental goals and objectives. Collaborates with the manager in the development and control of department budget, assuring accuracy of time and attendance records and resource utilization.
Performs duties of staff nurse, as needed, due to acuity level of department census.
Maintains adequate inventory, orders various supplies. Ensures proper maintenance of overall physical environment and equipment in area of responsibility.
Participates in Nursing and Medical Center committees as assigned. Attends appropriate workshops and inservice programs. Performs other work duties as assigned.
Qualifications
Education: RN degree required. Must have current RN license in the State of Missouri. 
Experience: Two years' experience in patient care preferred. Supervisory or management experience strongly preferred.
Certification/Registration: BLS
Sign up for Job Alerts
Get the latest job openings based on your interests, skills and background sent directly to your inbox.
Connect with Our Recruiters
Share some preliminary info about yourself and we will contact you to discuss your interests and career and future opportunities.