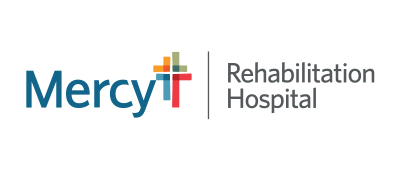 Charge Nurse
Chesterfield, Missouri
Job # 421755
Date posted 11/22/2021
Description
Mercy Rehabilitation Hospital St. Louis is a state-of-the-art facility designed specifically for patients requiring in-patient rehabilitation services. We offer programs that range from single therapies to comprehensive, multidisciplinary programs for patients recovering from strokes, brain or spinal-cord injuries, amputations, burns, orthopedic injuries and other conditions. We provide rehabilitative care to patients and families utilizing a team approach, with an emphasis on improving individual functional ability and quality of life. Our Treatment Team includes experienced Rehabilitation Nurses who provide excellent service and around-the-clock compassionate nursing care in an exceptional work environment.
RESTORING HOPE is the goal for every patient we serve!
See what one of our nurses has to say: https://www.youtube.com/watch?v=tLl8VIWh4bc&feature=emb_logo
The Float Pool Charge Nurse provides adequate staffing during periods of shortages, including vacations, leaves of absence, weekends, holidays, call-ins, increase in patient census and/or increase in patient acuity.
The Charge Nurse is a registered nurse who works in coordination with nursing leadership.  The Charge Nurse is the first line support for staff, physicians and other related providers on clinical issues and provides assessment, prioritization and direction of activities to meet the challenging demands of the hospital units.  Following the direction of the Chief Nursing Officer, he or she assumes accountability for fostering the established professional practice and care delivery models through directing, coaching and mentoring the nursing staff.  The Charge Nurse implement's unit specific strategies as well as colleague specific practice remediation that results in achieving specific clinical quality and patient safety outcomes. This role also collaborates with the Chief Nursing Officer on clinical development (employee relations, individual behaviors, physician relationships, etc.) and is the clinical support for the department when the Chief Nursing Officer is unavailable, along with other Nursing leadership.
Qualifications
Graduate of accredited registered nurse program with current licensure in the state, BSN preferred.

Current Basic Cardiac Life Support required.

Mandatory child and adult abuse certificate required.

Certified Rehabilitation Registered Nurse (CRRN) preferred.

Minimum of two years of experience in rehabilitative or acute care setting and/or demonstrates leadership ability.

Demonstrated ability to plan, coordinate, evaluate and direct activities of clinical personnel; effective oral and written communication skills, in English with additional languages preferred; proficiency in basic computer skills required.
If you are a current Kindred employee Click Here
Sign up for Job Alerts
Get the latest job openings based on your interests, skills and background sent directly to your inbox.
Connect with Our Recruiters
Share some preliminary info about yourself and we will contact you to discuss your interests and career and future opportunities.