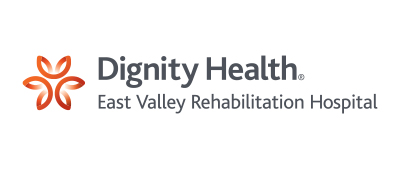 Speech Language Pathologist - IRF
Chandler, Arizona
Job # 417924
Date posted 09/30/2021
Description
Dignity Health East Valley Rehabilitation Hospital is hiring for Full Time Speech Therapist
Rehabilitation Is THE KEY TO Everything We Do
Kindred Rehabilitation Services, is the largest diversified provider of rehabilitation therapy in the country. We know the importance of rehabilitation. We've been managing rehab for more than 30 years through Kindred Hospital Rehabilitation Services.
Dignity Health East Valley Rehabilitation Hospital is a joint venture operation and free-standing Post-Acute Inpatient Rehabilitation Hospital, between Dignity Health and Kindred Healthcare.  Our two-story, 58,000-square-foot facility includes a stroke unit, therapy gym and 50 beds to serve patients recovering from significant neurological injury, illness and trauma and similar medical conditions.
In this setting, our Speech Therapists:
Assumes responsibility and accountability for a designated group of patients and provides speech and language therapy evaluations, modalities, and treatments in accordance with established hospital and departmental policies and procedures, maintaining the highest degree of quality patient care.
Job Specific:
Performs patient assessment.

Establish a plan of care.

Provides care in accordance with physician's orders and established plan of care.

Assesses the effectiveness of treatment and modifies treatment to achieve goals.

Plans for patient discharge. Communicates with patient, family, caregivers, significant other, and members of the healthcare team to achieve rehabilitation goals and promote maximum benefits of care.

Participates in performance improvement and program development activities.

Provides input into the budgetary planning process; contributing to cost effectiveness of services and programs provided by the department.

Assess educational needs of the patient, family, caregiver, or significant other and provides education to meet those needs.

Provides an environment conducive to safety for patients, visitors, and staff. Assesses the risks for safety and implements appropriate precautions. Complies with appropriate and approved safety standards.

Utilizes the appropriate leadership skills in delegating, organizing, and educating coworkers and staff. Coordinates and supervises appropriate levels of staff including interns, students, and volunteers.

Participates in and contributes to quality improvement processes for the department and the institution

Other duties as assigned.
Qualifications
A  Bachelor's and Master's degree in Speech-Language Pathology, Communication Disorders, Communicative Disorders, or similarly titled area that is consistent and acceptable to the American Speech-Language-Hearing Association.

Possess or eligible for a Certificate of Clinical Competence from the American Speech-Language-Hearing Association (ASHA) or be eligible to participate as an ASHA Clinical Fellow (CFY).

Licensed or eligible for licensure in state.

Current Basic Life Support/CPR card.
Sign up for Job Alerts
Get the latest job openings based on your interests, skills and background sent directly to your inbox.
Connect with Our Recruiters
Share some preliminary info about yourself and we will contact you to discuss your interests and career and future opportunities.