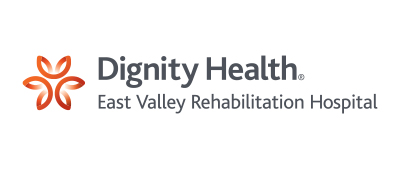 Director of Therapy - Dignity Health Rehabilitation Hospital
Chandler, Arizona
Job ID 388758
Date posted 07/16/2020
Description
Dignity Health East Valley Rehabilitation Hospital is a joint venture operation and free-standing Post-Acute Inpatient Rehabilitation Hospital between Dignity Health and Kindred Healthcare.  Our two-story, 58,000-square-foot facility includes a stroke unit, therapy gym and 50 beds to serve patients recovering from significant neurological injury, illness and trauma and similar medical conditions.




Responsible for the direction and oversight of Therapy Services for the hospital. Coordinates and supervises operations of the department. Maintains performance improvement activities within the department and participates in continuous quality improvement hospital wide. Ensures competency of all personnel. Assists in formulating budgets, evaluates department performance versus budget and takes appropriate action to remain within budget guidelines. Develops and implements system of reviewing department charges, ensures that patient charges are accurate and entered on a timely basis. Maintains efficient and effective department operation while requiring compliance with all state, federal and local regulatory laws, standards and protocols.



Manages the Therapy Services Department staff.Supports and empowers staff to embrace the mission and value statements of the organization.

Observes and evaluates program effectiveness and recommends changes to interdisciplinary leadership team and Medical Staff as needed.

Develops direct reports to excel in supervision and support of staff in the interdisciplinary and transdisciplinary model.

Works under the guidance of the CEO and in collaboration with the Medical Staff and hospital leadership to lead the organization in the development of clinical programs which may include Brain Injury, Stroke, Amputee or other clinical programs.This includes a strong focus on CARF certification.

Evaluates department performance versus budgets and benchmarks and takes appropriate action to work within budgets and benchmarks for staffing, outcomes, employee satisfaction, patient engagement and other key metrics.

Is a key member of the Administrative Team and serves as a leader and/or member in hospital committees.

Collaborates with Chief Nursing Officer, Nurse Manager, physicians and interdisciplinary teams.

Other duties as assigned.



Qualifications
Current state licensure as a Physical Therapist, Occupational Therapist or Speech and Language Pathologist.

Minimum of three years of previous therapy management experience required.

Demonstrated ability to plan, coordinate, evaluate and direct activities of clinical personnel.

Effective oral and written communication skills, in English with additional languages preferred.

CPR Certified

Proficiency in basic computer skills required.

Proficiency of rehabilitation skills in discipline specific area of PT, OT or ST with the ability to treat patients and mentor staff as needed.
Sign up for Job Alerts
Get the latest job openings based on your skills and background sent directly to your inbox.
Connect with Our Recruiters
Share some preliminary info about yourself and we will contact you to discuss your career and future opportunities.