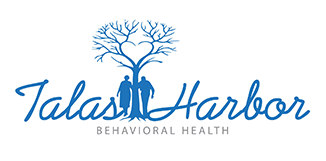 Intake Clinician - PRN - Bullhead City, AZ
Bullhead City, Arizona
Description
Talas Harbor, managed by Kindred Behavioral Health, is seeking a passionate, creative and goal-oriented PRN Intake Cliniciantojoin the team at the behavioral health hospital in Bullhead City, AZ. We specialize in compassionate behavioral health services, including crisis stabilization for acute mental health and substance use disorders. Our philosophy is built on a psychosocial model of care and follows the core principles of resilience, recovery and restoration.
We are looking for someone who will have an immediate impact on expanding on our success, growing our services and fulfilling our mission of improving the lives of all we touch.
Job Summary:
This individual is responsible for working with internal and external customers to identify patients appropriate for admission to the Behavioral Health Unit. The individual is responsible for conducting a crisis assessment as identified in the essential job specific functions. The individual will work under the supervision of a licensed clinician.
Essential Functions: (Those functions that the individual who holds the position must be able to perform unaided or with the assistance of reasonable accommodation).
Ability to work in a fast-paced hospital environment

Ability to have flexible hours in order to meet business needs

Demonstrates effective understanding of legal issues associated with assessment/admission for Voluntary vs. Involuntary status, i.e. 72 Hour Hold, EMTALA and Mental Inquest Warrant processes as defined in state of practice

Ability to cultivate and maintain relationships with internal and external customers as well as maintains patient/family confidentiality and provides sensitive, respectful and compassionate customer service at all times

Ability to work with children, adolescents or adults (18 and over) experiencing mental illness and acute psychiatric crisis

Must demonstrate good verbal and written communication skills

Capable of conducting a crisis assessments that includes a mental status exam, suicide and violence assessment, substance abuse assessment, and preliminary diagnosis

Knowledge of Diagnostic and Statistical Manual of Mental Disorder V (DSM V) or most current version

Understanding of mental illness and stages of development

Ability to present clinical findings to attending psychiatrist and charge nurse

Ability to coordinate the transfer of patients from other facilities

Ability to use a computer to register patients and verify insurance eligibility
Knowledge/Skills/Abilities/Expectations:
Excellent oral and written communication and interpersonal skills

Must have good and regular attendance

Approximate percent of time required to travel

Performs other related duties as assigned
Qualifications
Education:
Preferred: Masters Level Licensure from Arizona Board of Behavioral Health in area of specialty. License in good standing. 

Preferred: Masters Level Licensure from another state with the potential for reciprocity with the Arizona Board of Behavioral Health in area of specialty. 

Preferred: Bachelor's degree in Social Work or Psychology

Minimum High School Diploma
Licenses/Certifications (Preferred):
Licensed Associate Counselors (LAC) 

Licensed Master Social Workers (LMSW) as well a clinical licenses to include: 

Licensed Marriage and Family Therapists (LMFT), LCSW's and LPC's

Licenses/Certification: LMSW, LCSW LPC-A, LPC, LMFT, LMFT-A

Independent Practice Scope Licensure in State of Practice preferred.  

Licensed Bachelors in Social Work



Behavioral Health Technician Certification
Experience:
Minimum of 1 year experience in a psychiatric setting with license. Experience in crisis counseling and crisis evaluations preferred

Minimum of 2 years' experience in a psychiatric setting with Bachelors. Experience in crisis counseling and crisis evaluation preferred

Minimum of 3 years' experience working in a psychiatric setting with experience in crisis counseling and crisis evaluation
Sign up for Job Alerts
Get the latest job openings based on your interests, skills and background sent directly to your inbox.
Connect with Our Recruiters
Share some preliminary info about yourself and we will contact you to discuss your interests and career and future opportunities.