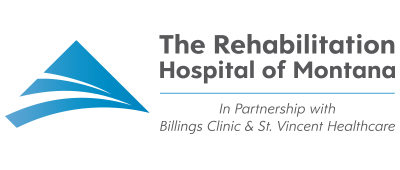 Registered Nurse - PRN-
Billings, Montana
Job ID 374656
Date posted 11/15/2019
Facility Rehabilitation Hospital of Montana
Description
Kindred Healthcare, Inc., Billings Clinic and St. Vincent Healthcare are in partnership to open and operate a 34-bed Inpatient rehabilitation hospital in Billings, Montana.
The Rehabilitation Hospital of Montana, will offer all private rooms and treat patients who are recovering from conditions such as stroke, traumatic brain injury and spinal cord injury.
Your career growth begins when you join an interdisciplinary team, where doctors, nurses, therapists and other experts work together to form individualized care plans for our patients and residents. Opportunities through our development programs, training seminars and university partnerships, not only allow for continual career growth but emphasize our commitment to investing in our employees and developing future healthcare leaders.

The goal of our team is to focus on each patient as an individual to ensure that we are meeting their clinical needs and creating a fun and dynamic healing environment. Each employee's dedication is essential to meet and exceed the needs of each patient, resident and family we serve.
Job Summary:
The Registered Nurse (RN) functions under the general supervision of the Nurse Manager. The RN provides and supervises nursing care to patients requiring inpatient rehabilitation.  The RN is responsible for quality outcome oriented patient care and is accountable for the delivery of safe care.  The RN also assumes responsibility and accountability for the care of those patients being treated by Licensed Practical/Vocational Nurses and State Tested Nursing Assistants/Rehabilitation Techs.  The RN may be assigned to orient staff and students and to assume the duties and responsibilities of the supervisor in the absence of the individual.
Qualifications
Experience/Skills:
Graduate of accredited registered nurse program with current licensure in the state of Montana.
Current Basic Cardiac Life Support, Advanced Cardiac Life Support preferred.
Certified Rehabilitation Registered Nurse (CRRN) preferred.
Demonstrated ability to plan, coordinate, evaluate and direct activities of clinical personnel; effective oral and written communication skills, in English with additional languages preferred; proficiency in basic computer skills required.
Sign up for Job Alerts
Get the latest job openings based on your skills and background sent directly to your inbox.
Connect with Our Recruiters
Share some preliminary info about yourself and we will contact you to discuss your career and future opportunities.