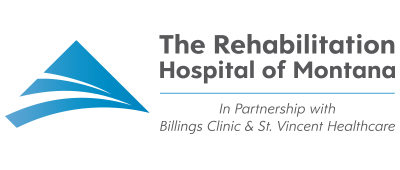 Health Information Management Coordinator
Billings, Montana
Job # 433451
Date posted 05/07/2022
Description
Join our small, dynamic nursing team in Billings, MT. A career at The Rehabilitation Hospital of Montana, a 34-bed state-of-the-art inpatient acute rehabilitation hospital operated as a tri-venture with Kindred Healthcare, Billings Clinic and St. Vincent Healthcare, is more than a job. It's a chance to be a vital member of an interdisciplinary team caring for people in Montana, Wyoming, Dakotas and beyond who need continued care to recover completely.
You have specialized skills and our patients in our region, deserve them! If you are an enthusiastic individual seeking an environment dedicated to superior patient care and an organization with a strong mission to serve our community, we urge you to apply!
The goal of our team is to focus on each patient as an individual to ensure that we are meeting their clinical needs and creating a fun and dynamic healing environment. Each employee's dedication is essential to meet and exceed the needs of each patient, resident and family we serve.
Job Summary:
Responsible for planning, developing and maintaining the Health Information Department of the hospital in accordance with state and federal guidelines, accreditation standards as well as hospital policies and procedures.
Responsibilities:
Maintain confidentiality of all patient care information to ensure patient rights are protected.

Assist in planning, organizing, directing and maintaining the Health Information Department in accordance with established policies, procedures, state and federal regulations and accreditation standards (i.e. HIPAA, JCAHO, and CARF).

Assist in establishing and maintaining procedures for the collection, abstracting, filing and retrieval of medical records.

Assist staff physicians in use of electronic medical record.

Work with staff physicians in getting records completed within the required timeframe.

Serve as a resource for hospital leadership and other staff regarding health information issues, rules and regulations and accreditation standards (i.e. HIPAA, JCAHO).

Review policies and procedures as required by administration and participate in making recommended changes.

Guide clinical staff in keeping any paper-based records neat and orderly during the patient's hospitalization.

Coordinate the scanning and shredding of PHI from patient records.

At discharge, process records within required timeframes:  assembly, analysis and abstracting.

Review and process requests for patient information within required timeframe and serve as resource for other staff who may be involved in requests after regular business hours.

Prepare and present quarterly HIM report to Quality Committee.

Coordinate activities of the Record Compliance Review process including preparation/presentation of summary reports and follow-up.

Develop and maintain good rapport with interdisciplinary team members to help ensure that medical records are properly maintained and problem areas identified and corrected in a timely manner.

Maintain a neat and orderly HIM Department.

Performs other related duties and activities as directed and assigned by supervisor or HIM support center staff.

Participates in the overall quality assessment and improvement program activities.

Participates in continuing education classes and training programs.

Prepare records and reports for committee review as required.

Assist in presentations during orientation and periodic staff training dealing with Health Information topics.

Ensure supplies have been replenished in work areas as necessary.

Other duties as assigned.
Qualifications
Associate or Bachelor Degree in health care or related area preferred.

Minimum 4 years recent experience in hospital Health Information Management doing variety of HIM functions preferably in a supervisory role.

Or an equivalent of education and experience.
Sign up for Job Alerts
Get the latest job openings based on your interests, skills and background sent directly to your inbox.
Connect with Our Recruiters
Share some preliminary info about yourself and we will contact you to discuss your interests and career and future opportunities.