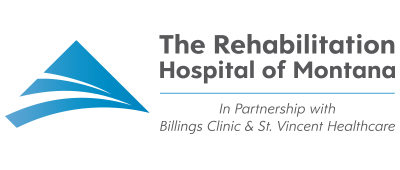 Director of Therapy
Billings, Montana
Job # 416704
Date posted 11/24/2021
Description
Kindred Healthcare, Inc., Billings Clinic and St. Vincent Healthcare are in partnership to operate a 34-bed inpatient rehabilitation hospital in Billings, Montana.
The Rehabilitation Hospital of Montana, offers all private rooms and treats patients who are recovering from conditions such as stroke, traumatic brain injury and spinal cord injury. We provide leading therapy across different settings in the care continuum. We provide rehabilitation services, including physical, occupational and speech-language therapies. We have a rehab job for you as a Director of Therapy!
Your career growth begins when you join an interdisciplinary team, where doctors, nurses, therapists and other experts work together to form individualized care plans for our patients and residents. Opportunities through our development programs, training seminars and university partnerships, not only allow for continual career growth but emphasize our commitment to investing in our employees and developing future healthcare leaders.

The goal of our team is to focus on each patient as an individual to ensure that we are meeting their clinical needs and creating a fun and dynamic healing environment. Each employee's dedication is essential to meet and exceed the needs of each patient, resident and family we serve. The Rehabilitation Hospital of Montana welcomes you to join our team and build a career that touches lives.
As a Director of Therapy you will:
Manages the Therapy Services Department staff. 

Observes and evaluate program effectiveness and recommends changes to interdisciplinary leadership team and Medical Staff as needed.

Develop direct reports to excel in supervision and support of staff in the interdisciplinary and transdisciplinary model.

Work under the guidance of the CEO and in collaboration with the Medical Staff and hospital leadership to lead the organization in the development of clinical programs which may include Brain Injury, Stroke, Amputee or other clinical programs.  This includes a strong focus on CARF certification.

Evaluate department performance versus budgets and benchmarks and takes appropriate action to work within budgets and benchmarks for staffing, outcomes, employee satisfaction, patient engagement and other key metrics.

Be a key member of the Administrative Team and serve as a leader and/or member in hospital committees.

Collaborates with Chief Nursing Officer, Nurse Manager, physicians and interdisciplinary teams.
Qualifications
QUALIFICATIONS:
Current state licensure as a Physical Therapist, Occupational Therapist or Speech and Language Pathologist in the State of Montana.

Minimum of three years of previous therapy management experience required.

Demonstrated ability to plan, coordinate, evaluate and direct activities of clinical personnel.

Effective oral and written communication skills, in English with additional languages preferred.

Currently BLS Certified

Proficiency in basic computer skills required.

Proficiency of rehabilitation skills in discipline specific area of PT, OT or ST with the ability to treat patients and mentor staff as needed
Sign up for Job Alerts
Get the latest job openings based on your interests, skills and background sent directly to your inbox.
Connect with Our Recruiters
Share some preliminary info about yourself and we will contact you to discuss your interests and career and future opportunities.