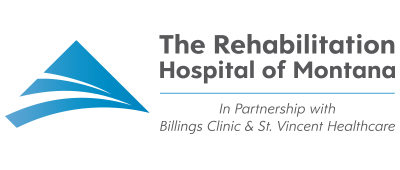 Director of Pharmacy
Billings, Montana
Job # 418796
Date posted 10/08/2021
Description
Director of Pharmacy
Rehabilitation Hospital of Montana - Billings, MT
Just opened in 2019, the Rehabilitation Hospital of Montana is a 34-bed Inpatient rehabilitation hospital in Billings, Montana, and is a Tri-venture partnership between Kindred Healthcare, Billings Clinic and St. Vincent Healthcare/SCL Health. 
Our hospital offer all private rooms and treats patients who are recovering from conditions such as stroke, traumatic brain injury and spinal cord injury. Kindred manages the day-to-day operations of the hospital, and is the employer. 
Your career growth begins when you join an interdisciplinary team, where doctors, nurses, therapists and other experts work together to form individualized care plans for our patients and residents. Opportunities through our development programs, training seminars and university partnerships, not only allow for continual career growth but emphasize our commitment to investing in our employees and developing future healthcare leaders.
The goal of our team is to focus on each patient as an individual to ensure that we are meeting their clinical needs and creating a fun and dynamic healing environment. Each employee's dedication is essential to meet and exceed the needs of each patient, resident and family we serve.
As a Director of Pharmacy you will:
Be responsible for the dispensing of prescription medications to hospital inpatients.

Provide information about medications and helps patients and clinical staff understand instructions provided by the physician.

Monitors the patient's health and progress to assure medications are effective and safe.

Adheres to state and federal regulations as well as Joint Commission standards.
Qualifications
BS Pharmacy required, PharmD and/or MBA/MS (or equivalent education/experience) preferred

Must hold a current state license to practice pharmacy.

Minimum five years' experience in hospital pharmacy is desirable.

Demonstrated management/leadership skills and/or program management.
If you are a current Kindred/RehabCare employee Click Here
Sign up for Job Alerts
Get the latest job openings based on your interests, skills and background sent directly to your inbox.
Connect with Our Recruiters
Share some preliminary info about yourself and we will contact you to discuss your interests and career and future opportunities.