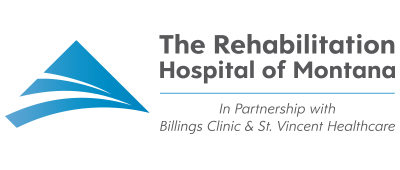 Chief Executive Officer
Billings, Montana
Job # 417465
Date posted 09/27/2021
Description
Chief Executive Officer
The Rehabilitation Hospital of Montana - Billings, MT
The Rehabilitation Hospital of Montana is a triventure partnership between three organizations: Kindred Healthcare, St. Vincent Healthcare and Billings Clinic. Our 34-bed facility offers all-private rooms and treats patients who are recovering from conditions such as stroke, traumatic brain injury and spinal cord injury.
The Rehabilitation Hospital is the first and only free standing inpatient hospital in Montana and is designed to meet the growing clinical needs of Billings and the entire state of Montana. Our rehabilitation programs provide ongoing care and specialized treatment to patients throughout their recovery journey. We offer customized, intense rehabilitation tailored to the individual needs of those recovering from stroke, brain injury, neurological conditions, trauma, spinal cord injury, amputation, and orthopedic injury. The Rehabilitation Hospital of Montana strives to maximize the health, function, and quality of life of those we serve through comprehensive physical medicine and rehabilitation programs.
Through a respectful, constructive and energetic style the CEO provides the leadership to effectively grow the hospital by ensuring clinical excellence, operating efficiency and financial strength. This includes CEO leadership in developing strong senior team and partnership with Medical Director and medical staff to ensure the clinical excellence and operational performance of the rehabilitation hospital. The CEO is also responsible for designing, developing and implementing a strategic plan to ensure the success of the hospital's clinical, financial and overall operating performance and successful growth of the hospital as a whole. The CEO directs, administers and coordinates the overall operations of the hospital, including the goals and objectives established by the Chief Executive Officer in collaboration with the Managing Partner and Board of Managers.
Qualifications
5 years of successful healthcare management experience preferably as hospital/healthcare facility CEO/COO

Rehabilitation hospital experience preferred

Bachelor's Degree required, Master's degree preferred; preferred degree in Business, Healthcare Operations/Management or a clinical discipline

Med-Surge hospitals and systems (for profit and non-profit) knowledge a plus

Basic computer knowledge including Outlook, Excel, PowerPoint and Word

Clinical and Administrative Management experience a plus

Passion for superior clinical outcomes/programs, superior patient satisfaction and partner relationships required
Sign up for Job Alerts
Get the latest job openings based on your interests, skills and background sent directly to your inbox.
Connect with Our Recruiters
Share some preliminary info about yourself and we will contact you to discuss your interests and career and future opportunities.