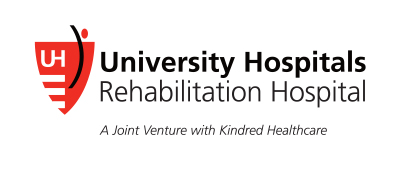 Pharmacist - PRN
Beachwood, Ohio
Job # 435500
Date posted 06/03/2022
Description
University Hospitals Rehabilitation Hospital is proud to be recognized by Newsweek as one of America's Best Rehabilitation Hospitals in 2021!
UH Rehabilitation Hospital is a joint venture between University Hospitals and Kindred Healthcare, bringing together the expertise of both world-class organizations. Our goal is to restore lives, helping patients regain their independence so they can return home. Our 50-bed, state-of-the-art acute inpatient rehabilitation hospital is dedicated to the treatment and recovery of individuals who have experienced a variety of conditions.
ESSENTIAL FUNCTIONS:
Verifies physician medication orders with accuracy and timeliness.

Monitors and evaluates the six critical processes of medication management; determines risk points and is an active participant with physicians and clinical staff in continuous quality and performance improvement.

Verifies and approves the work of Pharmacy Technician(s).

Responsible for the management and utilization of the computerized pharmacy system.

Orders and stores medications, keeping them safe and effective.

Monitors drug therapy for appropriateness and promotes/ evaluates rational drug therapy that improves pharmaceutical care. Performs anticoagulant monitoring.

Provides drug information to nurses, physicians, and other pharmacists to ensure current information on drug therapy.

Provides specialized services to assist nursing and patients manage conditions such as diabetes, high blood pressure, asthma, etc.

Provides and documents clinical interventions, therapy recommendations and other clinical activities according to department policy and procedure in order to maintain accurate and complete patient records

Participates in the Medication Reconciliation activities of the Pharmacy Department.

Prepares sterile and non-sterile compounds per USP standards.

Other duties as assigned.
Qualifications
Must be a graduate of an accredited school of pharmacy.

BS Pharm or Pharm D degree required, accredited clinical residency preferred.

Must hold a current state license to practice pharmacy.

Three or more years' experience in hospital pharmacy.

Excellent oral and written communication and interpersonal skills.
Sign up for Job Alerts
Get the latest job openings based on your interests, skills and background sent directly to your inbox.
Connect with Our Recruiters
Share some preliminary info about yourself and we will contact you to discuss your interests and career and future opportunities.