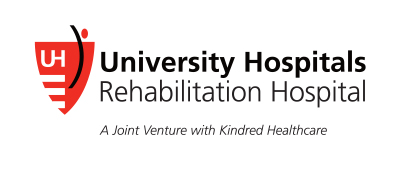 Licensed Practical Nurse-Full Time-Night Shift
Beachwood, Ohio
Job # 421155
Date posted 11/15/2021
Description
Full Time LPN - Night Shift
UH Rehabilitation Hospital in Beachwood, Ohio, is a 50-bed, state-of-the-art acute inpatient rehabilitation hospital dedicated to the treatment and recovery of individuals. Our goal is to restore lives, helping patients regain their independence so that they can return home. 
 With more than 20 standalone inpatient rehabilitation facilities (IRFs) across a dozen states, Kindred Hospital Rehabilitation Services (KHRS) is a partner of choice for many major hospital systems in the creation and success of joint-venture operations that outperform in both clinical and financial outcomes. We bring proven rehabilitation management and services expertise that benefits our partners as well as the nearly 50,000 IRF patients we see each year who seek to recover and get home quickly from any of a number of conditions, including stroke, brain injury, spinal cord injury, orthopedic injury, neurological conditions, amputation and trauma.
IT'S SIMPLE. You want to work in a healthcare setting where you are valued and appreciated - where you receive respect from your superiors and co-workers as well as the patients/residents you treat. You want to be challenged by your job without being overwhelmed by it.  You want to play an instrumental role in helping a patient recover, sometimes against strong odds, and go home. What you want is Kindred Healthcare.  Our mission is to promote healing, provide hope, preserve dignity and produce value for each patient, resident, family member, customer, employee and shareholder we serve.  Join us!
Summary:
The LPN Charge Nurse manages a designated group of nursing employees on a nursing unit and assures smooth operations of the unit for a designated shift under the direction and supervision of a Registered Nurse. Could encompass one or more units depending upon size and clinical programs. Scope of work may be modified by State specific rules under the Nurse Practice Act.
Qualifications
Education:
Graduate of accredited LPN/LVN School of Nursing
Licenses/Certification:
Current LPN/LVN licensure in the State employed

Valid CPR Certification
Experience:
At least one (1) year of nursing experience preferred
Evidence of continuing education or special preparation or experience in gerontological nursing and/or long term care nursing desirable
If you are a current Kindred/RehabCare employee
Click Here
.
Sign up for Job Alerts
Get the latest job openings based on your interests, skills and background sent directly to your inbox.
Connect with Our Recruiters
Share some preliminary info about yourself and we will contact you to discuss your interests and career and future opportunities.