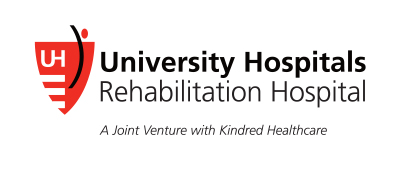 Lead Clinical Liaison
Beachwood, Ohio
Job # 421175
Date posted 11/15/2021
Description
UH Rehabilitation Hospital is a joint venture between University Hospitals and Kindred Healthcare, bringing together the expertise of both world-class organizations and this position covers both hospitals located in Beachwood and Avon.  Our goal is to restore lives, helping patients regain their independence so they can return home. Our 50-bed, state-of-the-art acute inpatient rehabilitation hospitals are dedicated to the treatment and recovery of individuals who have experienced a variety of conditions.
Successful candidate's will initiate one on one dialog with potential referral sources and maintain position relationships with current referral sources. They will design, develop and drive cutting edge sales strategies designed to increase patient admissions that leverage partner's core competence in the area of rehabilitating medically complex patients.
The successful candidate will leverage their clinical and sales expertise to promote the Hospital to prospective referral sources aiding in the patient admissions/referral process. This process begins with identifying new prospects, educating them on Hospital and clearly establishing how we are able to differentiate ourselves from the competition.  Through the building of long term relationships with these referring facilities and physicians, the successful candidate will facilitate the identification and assessment of future patient admissions factoring in length of stay, and level of acuity which should align with the outcomes expected from Kindred's clinical expertise in rehabilitation and nursing.  The candidate can expect to spend most of their time (80% or more) in the field, making presentations, assess patients and building these long term relationships.
This is a shared market position covering both Avon and Beachwood Rehabilitation Hospitals.
ESSENTIAL FUNCTIONS:
Job Specific:
Assist and coordinate in-take and pre-admission screening process.

Perform on-site (typically in referring facility) clinical judgment to determined appropriateness of patient for admission.

Communicates to patients and families rehabilitation and facility options. Communicates to patients determined appropriate for admission the patient's expectations and requirements for participation.

Secures information relating to patients resources and benefits.

Demonstrates knowledge of growth, development, and the aging process for the planning and delivery of age-appropriate care.

Functions as initial contact for external case management and discharge planner personnel with payors and hospital facilities.

Completes face to face, in-service education contacts to physicians. And face-to-face, in-service educational contacts to case managers, and other professionals.

Inform and educate physicians, case managers, and other decision makers about the Hospital and acute rehabilitation services.

Performs market analysis, market research and development and implementation of marketing and business plans.

Assists in developing the annual market plan for the facility.

Develops marketing plans for assigned programs, which includes market analysis and financial feasibility studies.

Assists the various departments of the facility with new business and marketing plans.

Continuously monitors the effectiveness of new and existing marketing plans.

Represents the facility with business leaders, physicians, the community and the media.

Demonstrates excellent interpersonal skills within the facility and with the public.

Communicates appropriately and clearly to the Director of Business Development and the marketing staff.

Consults other departments, as appropriate, to collaborate in regards to marketing and business plans.

Demonstrates the ability to be flexible, organized and function under stressful conditions.

Consistently completes all assignments in a timely manner, is thorough and appropriately detailed.

Other duties as assigned.
Daily:
Attend daily operations meetings when DBD cannot

Initial staffing of patients with Clinical Liaison (leverage to DBD when needed)

Maintain daily compliance log for PTD and MTD compliance as needed

Oversee Admissions office

Ensuring referral log is accurate and up-to date

Assist with patient prioritization process with bed limitations



Weekly:
Education Corner in Marketing Meeting

Maintain Clinical Liaison education calendar

Weekly staffing emails to team

Approval of time off

Referral log clean up

Clinical Liaison process reminders/checks
Monthly / as needed:
Orientation of new Clinical Liaison's/ admissions office staff

Orientation presentation for general orientation

Monthly data collection for admissions/referrals – Pretty data collection

Monthly clean-up of insurance logs 

Rounding with all staff in their territories

Peer interviews and initial phone screens

30/60/90 day meetings and reviews with new staff

Attend any in-services / marketing lunches

Meeting with DBD

Chart Audits of PAS
Quarterly:
Review of all marketing strategic plans and data with each Clinical Liaison

Prepare quarterly marketing blitz
Yearly:
Development of weekend and holiday rotation and ongoing upkeep

Annual satisfaction survey with referral sources and analysis

Community event and tables

Complete annual Performance Appraisals for staff

Assist in yearly analysis with DBD

Yearly review of admissions paperwork/process
Qualifications
Clinical Licensure required

Bachelor's degree preferred

Previous marketing/sales experience preferred

Previous clinical experience preferred with demonstrated skills in clinical assessment and EMR systems.

Formal Sales Training preferred

Valid driver's license and clean driving record

Excellent oral and written communication and interpersonal skills.
Sign up for Job Alerts
Get the latest job openings based on your interests, skills and background sent directly to your inbox.
Connect with Our Recruiters
Share some preliminary info about yourself and we will contact you to discuss your interests and career and future opportunities.