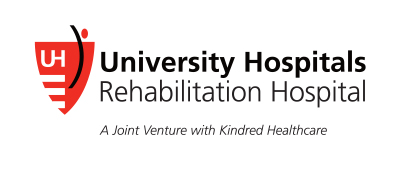 Food Service Manager
Beachwood, Ohio
Job # 440076
Date posted 07/28/2022
Description
University Hospitals Rehabilitation Hospital is proud to be recognized by Newsweek as one of America's Best Rehabilitation Hospitals in 2021!
UH Rehabilitation Hospital is a joint venture between University Hospitals and Kindred Healthcare, bringing together the expertise of both world-class organizations. Our goal is to restore lives, helping patients regain their independence so they can return home. Our 50-bed, state-of-the-art acute inpatient rehabilitation hospital is dedicated to the treatment and recovery of individuals who have experienced a variety of conditions.
JOB SUMMARY:
The Food Service Manager directs the activities of the Nutritional Services Department. Provides quality food service for the patient population, visitors, guests, and hospital staff. Administers, plans, and directs activities of department providing quality food service. Enforces policies and procedures and provides administrative direction of menuexecution, food preparation and service, purchasing, sanitation standards, safety practices, and personnel utilization. Manages the team including hiring, performance management and development of the team. Adheres to the department budget (hours worked, expenses, inventory etc.) and directs departmental education programs. Coordinates interdepartmental professional activities. Directs the quality assurance program for the department
Essential Functions:
Managers the department by company policies, procedures, standars, and applicable federal, state, and local regulations

Develops or oversees the department schedule to assure adequate staff to provide services, but within budgeted FTEs

Performs or oversees ordering and delivery of food, supplies, and equipment from approved vendors to ensure adequate stock levels to perform departmental functions

Monitor quality in the kitchen to assuring quality measures are routinely done; spot checking logs frequently for accuracy of data and conducts weekly kitchen safety/sanitation audits

Assumes responsibility for recruiting, selecting, and training culinary staff

Prepares or delegates the preparation of work schedules to maintain adequate staffing in the department; retains records per policy

Provides or oversees department orientation to all new employees

Directs the menu management process (menu preparation, process for diet order changes, room changes, new admits and discharges, updating patient information in system, printing tray tickets, inputting patient menu selections, etc)

Provides week-at-a-glance and therapeutic spreads for department staff reference.

Provides production sheets and standardized recipes to staff to ensure proper food preparation.

Ensures all patient snack orders are checked against the diet order and provides a production sheet for snack preparation; ensures all snacks are labeled properly and distributed to patients timely.

Communicates patients' concerns or dissatisfactions with diet to the dietitian for further follow up and education as needed.

Organizes or oversee the organization of food preparation and service by using production sheets and planned menus for patients, cafeteria, and catering; cook huddles as needed

Ensure proper food preparation preserving nutrient content, quality, flavor, and appearance per state and federal regulations.

Oversees the monitoring of food temperatures (internal cooking, holding for each meal) through the use of temperature logs to ensure food safety

Supervises or delegates supervision of staff to ensure food is prepared in accordance to all food safety, sanitation regulations and accuracy based on therapeutic menus/recipes
Qualifications
Education (must have one of the following qualifications):

Registered dietitian

Registered dietetic technician

Certified dietary manager

Associate's degree or higher in food service or restaurant management

Food Safety Training:

Food protection manager certification from an ANSI-CFP program (i.e. ServSafe®)

Experience:

Experience in managing food services in a healthcare facility, acute care or skilled nursing, highly preferred.
Sign up for Job Alerts
Get the latest job openings based on your interests, skills and background sent directly to your inbox.
Connect with Our Recruiters
Share some preliminary info about yourself and we will contact you to discuss your interests and career and future opportunities.