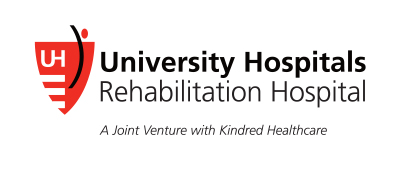 Director, Pharmacy - IRF
Beachwood, Ohio
Job # 419068
Date posted 10/13/2021
Description
Kindred RehabilitationServices is the largest diversified provider of rehabilitation therapy in the country. Through RehabCare and Kindred Hospital Rehabilitation Services, we provide leading therapy to more than 2,000 sites of service across different settings in the care continuum and have been managing rehab for more than 30 years. We provide rehabilitation services, including physical, occupational and speech-language therapies to virtually every care setting including inpatient, outpatient, skilled nursing, home health, long-term acute care and assisted living. With locations across 47 states, we are certain to have a rehab job for you as a Director of Pharmacy!
Your career growth begins when you join an interdisciplinary team, where doctors, nurses, therapists and other experts work together to form individualized care plans for our patients and residents. Opportunities through our development programs, training seminars and university partnerships, not only allow for continual career growth but emphasize our commitment to investing in our employees and developing future healthcare leaders.
The goal of our team is to focus on each patient as an individual to ensure that we are meeting their clinical needs and creating a fun and dynamic healing environment. Each employee's dedication is essential to meet and exceed the needs of each patient, resident and family we serve. Ranked as one of Fortune magazine's "Most Admired Healthcare Company" for 9 years, Kindred welcomes you to join our team and build a career that touches lives.
As a Director of Pharmacy you will:
Be responsible for the dispensing of prescription medications to hospital inpatients.
Provide information about medications and helps patients and clinical staff understand instructions provided by the physician.
Monitors the patient's health and progress to assure medications are effective and safe.
Adheres to state and federal regulations as well as Joint Commission standards.
Director of Pharmacy, Pharmacy, Pharmacist, Pharm D, Hospital Pharmacy, RehabCare, Inpatient Rehabilitation Services, IRF
Qualifications
As a Director of Pharmacy you will have:
Pharm D Degree and/or accredited clinical residency is preferred.
Current state licensure to practice pharmacy.
Previous experience in hospital pharmacy is desirable.
CPR preferred.
If you are a current Kindred/RehabCare employee Click Here
Sign up for Job Alerts
Get the latest job openings based on your interests, skills and background sent directly to your inbox.
Connect with Our Recruiters
Share some preliminary info about yourself and we will contact you to discuss your interests and career and future opportunities.