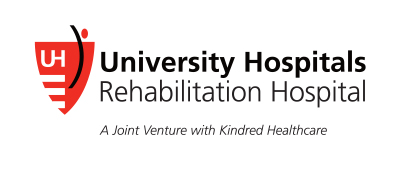 Cook
Beachwood, Ohio
Job # 417377
Date posted 09/23/2021
Description
UH Rehabilitation Hospital is a joint venture between University Hospitals and Kindred Healthcare, bringing together the expertise of both world-class organizations. Our goal is to restore lives, helping patients regain their independence so they can return home. Our 50-bed, state-of-the-art acute inpatient rehabilitation hospital is dedicated to the treatment and recovery of individuals who have experienced a variety of conditions.
Job Summary:
The cook will prepare, season and cook food for hospital patients, staff and visitors.
Responsibilities:
Assists in determining the types and quantities of meats, vegetables and soups to be prepared.
Ensures meals are ready at the specified times.
Consults with the Nutrition Services Manager regarding the use of left-overs.
Participates in consultations with the Registered Dietitian on modified diets, as necessary.
Supervises Nutritional Services workers when washing, trimming or preparing food.
Measures and mixes ingredients according to approved recipes, using blenders, mixers, grinders, slicers, etc.
Prepares sauces, soups, stews, casseroles and desserts meeting established dietary guidelines.
Cooks meat, fish and fowl in a variety of ways such as baking, roasting, broiling and steaming. Tests foods being cooked to ensure proper cooking temperature has been met.
Maintains kitchen in a clean, neat and organized manner.
Adheres to all infection control policies and procedures. Reports safety hazards to supervisor.
Other duties as assigned.
Qualifications
Experience/Skills:
Must have high school diploma.

Previous experience in food service/preparation is required.

Current ServSafe certification
Sign up for Job Alerts
Get the latest job openings based on your interests, skills and background sent directly to your inbox.
Connect with Our Recruiters
Share some preliminary info about yourself and we will contact you to discuss your interests and career and future opportunities.