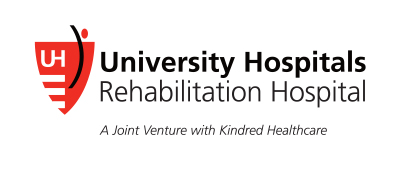 Cook - FT
Beachwood, Ohio
Job # 433107
Date posted 05/03/2022
Description
University Hospitals Rehabilitation Hospital is proud to be recognized by Newsweek as one of America's Best Rehabilitation Hospitals in 2021!
UH Rehabilitation Hospital is a joint venture between University Hospitals and Kindred Healthcare, bringing together the expertise of both world-class organizations. Our goal is to restore lives, helping patients regain their independence so they can return home. Our 50-bed, state-of-the-art acute inpatient rehabilitation hospital is dedicated to the treatment and recovery of individuals who have experienced a variety of conditions.
ESSENTIAL FUNCTIONS:
Ensures meals are ready at the specified times and tests foods being cooked to ensure proper seasoning etc.

Consults with the Registered Dietitian on modified diets, as necessary.

Supervises Nutritional Services workers when washing, trimming or preparing food.

Measures and mixes ingredients according to approved recipes, using blenders, mixers, grinders, slicers, etc.

Makes sauces, soups, stews, casseroles and desserts meeting established dietary guidelines.

Cooks meat, fish and poultry in a variety of ways such as baking, roasting, broiling and steaming.

Maintains kitchen in a clean, neat and organized manner and adheres to all infection control policies and procedures.

Other duties as assigned.
Qualifications
High School Diploma or GED preferred.

Prior food service or customer service experience with cooking experience preferred.

Prior healthcare experience preferred but not required.

Ability to communicate verbally and in writing.

Good general health and stress coping ability. Position requires long periods of standing.  Normal walking, , sitting, bending, carrying of items such as trays, boxes and dishes, food items and misc. other kitchen equipment.   Ability to clearly and effectively communicate with all constituents (patients, families, peers, and other healthcare team members) as needed for leadership, assessment, intervention, and professional development.  

Reasonable accommodations may be made to enable individuals with disabilities to perform the essential functions of the position without compromising patient care.
Sign up for Job Alerts
Get the latest job openings based on your interests, skills and background sent directly to your inbox.
Connect with Our Recruiters
Share some preliminary info about yourself and we will contact you to discuss your interests and career and future opportunities.