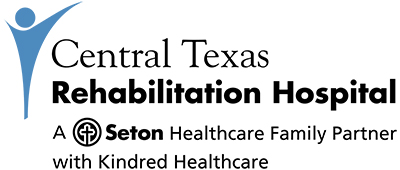 Registered Nurse - Fulltime
Austin, Texas
Job # 403267
Date posted 04/09/2021
Description
$10,000 Sign on Bonus   24 month Comittment 
Central Texas Rehabilitation Hospital is a 50 bed inpatient rehab facility located at700 W 45th Street, Austin TX 78751 specializing in physical medicine and rehabilitation. Our team of rehabilitation experts develop an individualized treatment plan for each patient and their family to maximize recovery and return to home. We have daily coverage and access to emergency care, specialty physicians, imaging, lab, surgery services to take care of any medical situation which may arise in the course of recovery.
Central Texas Rehabilitation Hospital's mission is to deliver comprehensive, efficient medical rehabilitation to persons with disabling conditions in order to provide them the opportunity to achieve the highest attainable level of functional improvement. Specialty programs include stroke rehabilitation, brain injury rehab, orthopedic physical therapy, and amputation treatment.
Come join a close-knit and supportive staff. You'll be surrounded by people who are passionate about what they do. You will be responsible for the distribution, decontamination and storage of equipment and supplies. You will also ensure that supplies are maintained according to established guidelines, and monitor usage to determine need for a change in established levels
As a Registered Nurse / RN you will:
Provides planning and delivery of direct and indirect patient care through the nursing process of Assessment, Planning, Intervention, and Evaluation. 

Develops nursing care plan in coordination with patient, family and interdisciplinary staff as necessary.  Communicates changes in patient's clinical condition with Physicians, Nursing Supervisor/Manager, and co-workers as appropriate.  Participates in discharge planning process.
Our Values
Give your Best
Performs work that reflects the highest level of service and is a credit to self and positively represents Kindred. Keeping skills, competencies and required licensures/certifications current; displays mastery over attitude and behavior and pride in appearance.
Stay Focused on the Patient
Meets the patients' needs and concerns by consistently acting in a patient-focused manner.
Doing the right thing… Always
Demonstrates adherence to a strict moral or ethical code in performance of duties by always seeking to do the right thing. Takes ownership of all aspects of duties shown through reliable, timely performance and accountability
Create Fun In What you Do
Demonstrates a positive attitude toward work and devotion to the task at hand.
Respect Individuality to Create the Team
Cooperate with co-workers while performing duties leading to everyone being able to achieve success and giving recognition where it is due. Acknowledges the worth of others through professionalism, patience, and common courtesy
Be Kinder than Expected
Anticipating a need, providing service above and beyond expectations with compassion
Qualifications
As a Registered Nurse / RN you will have:
Graduate from an accredited Bachelors of Science in Nursing, Associate Degree in Nursing or Nursing Diploma program.
Current state licensure as a Registered Nurse.
CRRN preferred 
BCLS certification.
ACLS preferred.
Minimum six months' Medical/Surgical experience in an acute care setting preferred.
If you are a current
Kindred/RehabCare employee
Click Here
Sign up for Job Alerts
Get the latest job openings based on your interests, skills and background sent directly to your inbox.
Connect with Our Recruiters
Share some preliminary info about yourself and we will contact you to discuss your interests and career and future opportunities.