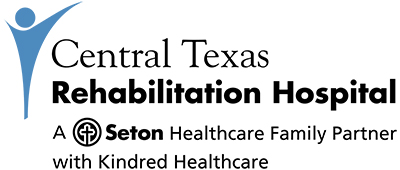 Nutritional Services Aide - IRF
Austin, Texas
Job # 394526
Date posted 10/05/2020
Description
Central Texas Rehabilitation Hospital specializes in physical medicine and rehabilitation. Our team of rehabilitation experts develops an individualized treatment plan for each patient and their family to maximize recovery and return to home. We have daily coverage and access to emergency care, specialty physicians, imaging, lab, surgery services to take care of any medical situation which may arise in the course of recovery.

Located Central Austin next door to the Triangle!
This is a true Ascension-Seton& Kindred Joint Venture Partnership


IT'S SIMPLE. You want to work in a healthcare setting where you are valued and appreciated - where you receive respect from your superiors and co-workers as well as the patients/residents you treat. You want to be challenged by your job without being overwhelmed by it.  You want to play an instrumental role in helping a patient recover, sometimes against strong odds, and go home. What you want is Kindred Healthcare.  Our mission is to promote healing, provide hope, preserve dignity and produce value for each patient, resident, family member, customer, employee and shareholder we serve.  Join us!

JOB SUMMARY:
Under the direct supervision of the Nutritional Services Manager, the Nutritional Services Aide performs a variety of patient food service and dish duties.The Nutrition Services Aide is responsible for providing excellent customer service while taking patient menu requests and communicating dietary information for use by kitchen personnel in the preparation of meals for patients. Responsible for accurately identifying the patient to ensure they receive the proper diet and nutritional supplements. Follows diet manual guidelines, organizational and departmental policies and procedures. Effectively uses downtime to accomplish departmental tasks as assigned or recognized.
Qualifications
QUALIFICATIONS:
High School Diploma or GED preferred.

Prior food service or customer service experience preferred.

Ability to communicate verbally and in writing and great interpersonal skills.

Strong attention to detail and accuracy, excellent organizational skills with ability to prioritize, coordinate and simultaneously maintain multiple projects with high level of quality and productivity.

Customer service oriented with the ability to work well under pressure

Sign up for Job Alerts
Get the latest job openings based on your skills and background sent directly to your inbox.
Connect with Our Recruiters
Share some preliminary info about yourself and we will contact you to discuss your career and future opportunities.