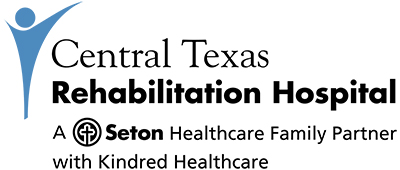 Director, Business Development
Austin, Texas
Job # 412536
Date posted 07/17/2021
Description
Central Texas Rehabilitation Hospital is a 50 bed inpatient rehab facility located at 700 45th Street, Austin TX 78751 specializing in physical medicine and rehabilitation. Our team of rehabilitation experts develop an individualized treatment plan for each patient and their family to maximize recovery and return to home. We have daily coverage and access to emergency care, specialty physicians, imaging, lab, surgery services to take care of any medical situation which may arise in the course of recovery.
Central Texas Rehabilitation Hospital's mission is to deliver comprehensive, efficient medical rehabilitation to persons with disabling conditions in order to provide them the opportunity to achieve the highest attainable level of functional improvement. Specialty programs include stroke rehabilitation, brain injury rehab, orthopedic physical therapy, and amputation treatment.
 Come join a close-knit and supportive staff. You'll be surrounded by people who are passionate about what they do. You will be responsible for the distribution and storage of equipment and supplies. You will also ensure that supplies are maintained according to established guidelines, and monitor usage to determine need for a change in established levels
The Director of Business Development is responsible for the development and implementation of business and marketing plans for the facility. Candidate will establish strategic plans in collaboration with senior leadership to achieve the facility's objectives.  This position designs and maintains a system for strong relationships with Managed Care Providers, Medicare, Case Managers, other payers, and appropriate hospital personnel to accomplish the development and maintenance of a strong and successful patient referral network, and beneficial reimbursement arrangements.  The Director of Business Development is responsible for the overall management of the Marketing and Admission Team. The Director of Business Development will have a close operational relationship with the CEO for strategy, forecasting and projections, to ensure meeting the business goals of the hospital. 
Qualifications
Bachelor's Degree in Business, Marketing or Clinical discipline.

MBA preferred.

Minimum of 5 years' experience in healthcare management preferred.

Excellent skills needed in forecasting, market based planning, communications and public relations.

Valid driver's license and clean driving record
Sign up for Job Alerts
Get the latest job openings based on your interests, skills and background sent directly to your inbox.
Connect with Our Recruiters
Share some preliminary info about yourself and we will contact you to discuss your interests and career and future opportunities.