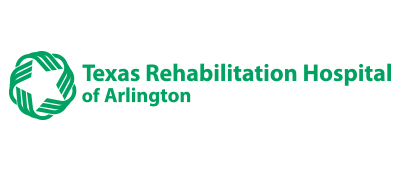 Unit Secretary
Arlington, Texas
Job # 439453
Date posted 07/20/2022
Description
Unit Secretary
Texas Rehabilitation Hospital of Arlington is a tri venture, which consists of Texas Health Resources and Methodist Health System and Kindred Healthcare.  We offer specialized treatment programs for patients recovering from stroke, brain injury, neurological conditions, trauma, spinal cord injury, amputation and orthopedic injury. Our rehabilitation programs are centered around the individual needs of each patient to improve health, function and quality of life.
JOB SUMMARY:
Supports nursing department operations by assisting with administrative duties such as greeting visitors, scheduling appointments, transferring phone calls, admitting and discharging patients, communicating and coordinating between physicians, nursing staff and other hospital staff.  May transcribe physician orders and file paperwork.  May assist with patient care as trained.
ESSENTIAL FUNCTIONS:
Ensures visitors are acknowledged quickly and helps direct them and answer any questions.

Initiates medical record upon admission.  Maintains said record during patient stay, and closes the record upon patient discharge within the electronic medical record.

Initiates follow-up regarding doctors' orders.

Ensures that all patient and special charges are processed.

Serves as unit receptionist for incoming and outgoing calls and visitor information.

Interacts frequently with unit personnel, physicians, visitors, patients' families and other ancillary hospital personnel for the purpose of giving and receiving information.

Has contact with patients.  Duties may include answering patient lights, and fulfilling patient request for non-care items, attend appointments with patients, working in the café.   Requires professional, courteous, and helpful manner in all contacts with customers.

Position involves multi-tasking in a high stress environment.  Requires constant mental alertness and the ability to calmly and accurately perform duties when subjected to frequent and varied interruptions.

Must have the ability to exercise judgment and initiative in the resolution of problems encountered.

Ensures that all patient and unit equipment, supplies and procedures are ordered and received.

Other duties as assigned
Qualifications
High school diploma required, with two years of college level education preferred.

Computer experience required.

Prior experience in a hospital setting is preferred. 

Must have the ability to work with all levels of medical personnel, patients and families,

Ability to speak and write concisely with knowledge of medical terminology desirable.
Sign up for Job Alerts
Get the latest job openings based on your interests, skills and background sent directly to your inbox.
Connect with Our Recruiters
Share some preliminary info about yourself and we will contact you to discuss your interests and career and future opportunities.