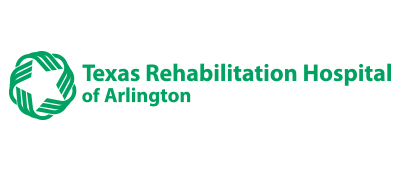 Occupational Therapist-PRN
Arlington, Texas
Job # 455576
Date posted 01/16/2023
Description
JOB SUMMARY:
The Occupational Therapist (OT) provides occupational therapy evaluations, modalities, and treatments as prescribed by a licensed physician in an effort to restore function and prevent disability following injury, disease, or physical disability. Assists patients to reach their maximum performance and level of functioning while learning to live within the limits of their capabilities.
ESSENTIAL FUNCTIONS:
Assumes responsibility and accountability as indicated for the care of those patients being treated by Certified Occupational Therapist Assistants, rehabilitation technicians and occupational therapy students. May be assigned to orient staff and students and assume the duties and responsibilities of the supervisor in the absence of that individual as qualified to do so.

Assesses patients' needs; identifies and initiates appropriate occupational therapy interventions; works cooperatively with other patient team personnel in maintaining standards for professional occupational therapy practice and interdisciplinary teamwork.

Observes and evaluates treatment affect, accomplishment of short and long term goals. Recommends change to physician, if needed.

Performs an appropriate assessment on each patient and performs reassessments, as per policy. Performs accurate and timely QI scoring. The population is adult and geriatric patients requiring an adult medical rehabilitation program and services.

Assesses patient pain interfering with optimal level of function of participation in rehabilitation; makes appropriate interventions to reduce pain; makes appropriate physician contact for intervention.

Performs all aspects of patient care in an environment that optimizes patient safety and reduces the likelihood of medical/health care errors.

Reports patient progress and barriers to discharge in each patient team conference

Formulates a teaching plan based on identified learning needs and evaluates effectiveness of learning; family is included in teaching, as appropriate. Performs appropriate documentation.

Treats patients and their families with respect and dignity. Identifies and addresses psychosocial, cultural, ethnic, and religious/spiritual needs of patients and their families.

Manages and operates equipment safely and correctly. Maintains department cleanliness and safety.

Interacts professionally with patient/family and involves patient/family in the formation of the plan of care.

Participates in patient/family conferences and team conferences.

Consults other departments, as appropriate, to collaborate in patient care and performance improvement activities.

Meets current documentation standards and policies. Documents goals on the Interdisciplinary Care Plan on admission of the patient and provides updates regularly.

Participates in educational staff performance improvement in-services. Assists with orientation and in-service training for certified department staff members. Participates in guidance and educational programs.

Ensures that patient charges are accurate and entered on a timely basis.
Qualifications
Current licensure as an Occupational Therapist in Texas.

Previous experience in all aspects of occupational therapy preferred, but not required.

Effective oral and written communication skills in English with additional languages preferred

Current CPR/BLS certification.
Sign up for Job Alerts
Get the latest job openings based on your interests, skills and background sent directly to your inbox.
Connect with Our Recruiters
Share some preliminary info about yourself and we will contact you to discuss your interests and career and future opportunities.