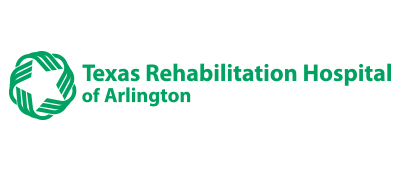 Dallas/Fort Worth Market Staffing Coordinator
Arlington, Texas
Job # 440075
Date posted 09/01/2022
Description
The DFW Market includes 4 inpatient rehabilitation hospitals ( Methodist Rehab-Dallas, Texas Rehab Arlington, Texas Rehab Keller, & Texas Rehab Fort Worth),  mission is to deliver comprehensive, efficient medical rehabilitation to persons with disabling conditions in order to provide them the opportunity to achieve the highest attainable level of functional improvement. Specialty programs include stroke rehabilitation, brain injury rehab, orthopedic physical therapy, and amputation treatment.
JOB SUMMARY:
Under the direction of the Chief Clinical Officer coordinate staffing for all nursing units at each of the 4 hospitals. Serve as a liaison between the nursing office and other hospital departments. Assists the nursing administration with reporting staffing variances, scheduling and actively participate in recruitment activities for nursing services for each of area locations.
ESSENTIAL FUNCTIONS:
Develops and maintains nursing department staffing records including cancellation list, float log, master schedule, and attendance records for all area locations.
Identifies with the CNO or designee the number and level of personnel required to provide patient care, initiates changes in personnel and assignment as directed.
Maintains the accuracy of the nursing payroll time sheets. Initiates changes and correction as necessary.
Completes schedule
Demonstrates competency and practice behavior in areas of staffing variances.
Reports staffing problems and unusual situations to the CNO or designee and keeps her/him informed of situations requiring follow up or immediate attention.
Reports any employee absences, scheduling and tardy issues to the CNO or designee for corrective and possibly disciplinary action.
Other duties as assigned.
Qualifications
High school graduate or equivalent

One-year experience as staffing coordinator preferred.

Effective oral and written communication skills, in English with additional languages preferred.

Proficiency in basic computer skills required.
Sign up for Job Alerts
Get the latest job openings based on your interests, skills and background sent directly to your inbox.
Connect with Our Recruiters
Share some preliminary info about yourself and we will contact you to discuss your interests and career and future opportunities.