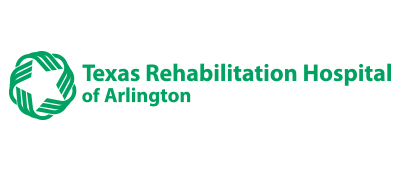 Case Management -Full Time
Arlington, Texas
Job # 417660
Date posted 09/27/2021
Description
Texas Rehabilitation Hospital of Arlington is a tri venture, which consists of Texas Health Resources and Methodist Health System and Kindred Healthcare.  We offer specialized treatment programs for patients recovering from stroke, brain injury, neurological conditions, trauma, spinal cord injury, amputation and orthopedic injury. Our rehabilitation programs are centered around the individual needs of each patient to improve health, function and quality of life.
SUMMARY STATEMENT:
The incumbent shall be responsible for providing care coordination including needs assessment and identification of care options, communication with patients and families in an interdisciplinary environment consistent with the position's qualifications, professional practices and ethical standards.  The incumbent gathers and manages patient data related to case management, care planning, and QI analysis.  The incumbent shall also demonstrate accountability for and contribution to program development, quality improvement, problem solving and productivity enhancement in a flexible interdisciplinary fashion.
1.   Participate in continuing education/professional development activities.
2.   Communicate and demonstrate a professional image/attitude for patients, families, clients, coworkers and others.
3.   Adhere to policies and practices of applicable professional organizations, client hospital and RehabCare Group.
4.   Assist with the development of student programs as requested.
5.   Contribute to client relations and marketing activities.
6.   Maintain competency,  licenses/ certifications,  and memberships in applicable professional organizations.
7.   Demonstrate use of effective case management skills to plan and coordinate .discharge planning
8.   Establishes and maintains a therapeutic relationship with patients and families.
9.   Provide patient and family education on tasks and resources that will assist with continued functional independence.
10.  Obtain pre-certification and re-certification of patient's insurance coverage as appropriate according to policy and procedure.
11.  Coordinate treatment activity with other disciplines and team members
12.  Participate in team business meetings.
13.  Function as a resource for and provide team members with inservice/cross-training on social work knowledge and skill areas.
14.  Contribute to development of improved efficiency and productivity of unit clinical/administrative functions.
15.  Participate in unit quality management activities.
16.  Collect quality review data.
17.  Participate in survey preparation activities.
18.  Interact with assigned program consultant.
19.  Participate in unit safety committee activities.
20.  Contribute to the delivery of cost effective care.
Qualifications
If you are a current

Kindred/RehabCare employee
Click Here
.
Sign up for Job Alerts
Get the latest job openings based on your interests, skills and background sent directly to your inbox.
Connect with Our Recruiters
Share some preliminary info about yourself and we will contact you to discuss your interests and career and future opportunities.