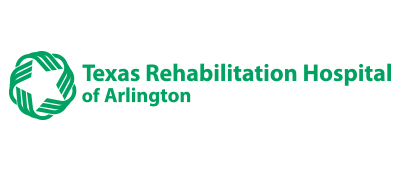 Admissions Associate
Arlington, Texas
Job # 424751
Date posted 01/11/2022
Description
Texas Rehabilitation Hospital of Arlington is a tri venture, which consists of Texas Health Resources and Methodist Health System and Kindred Healthcare.  We offer specialized treatment programs for patients recovering from stroke, brain injury, neurological conditions, trauma, spinal cord injury, amputation and orthopedic injury. Our rehabilitation programs are centered around the individual needs of each patient to improve health, function and quality of life.
Processes referrals and coordinates admissions of all hospital patients in an efficient, responsive manner. 

Coordinates the flow of information through the admissions process and forwards to appropriate departments for the successful completion of admission.

Collect and record all information necessary for admitting patients.

Immediately notifies appropriate rehab liaison to perform a clinical evaluation.

Completes Insurance Verification Form with benefit and billing information

Completes annual health, safety, and education requirements. Maintains professional growth and development.

Maintains confidentiality of all patient and/or employee information to assure patient and/or employee rights are protected.

Reports to work on time as scheduled; adheres to policies regarding notification of absence.

Attends all mandatory in-services and staff meetings.

Represents the organization in a positive and professional manner.

Complies with all organizational policies regarding ethical business practices.

Communicates the mission, ethics, and goals of the hospital, as well as the focus statement of the department.
Qualifications
High School Diploma required.  Some college preferred.

Minimum of 2 years' experience in Admitting and/or medical insurance preferred.

Experience in handling patient admissions preferred.

Extensive knowledge of insurance and their benefits and admitting forms.

Proficiency in recording admission reservations.

Management experience preferred.

Basic computer knowledge including Outlook, Excel, PowerPoint and Word

Must be able to read, write, and speak the English language.

Good communication skills.

Ability to work harmoniously with other personnel.

Ability to deal tactfully with patients, hospital staff and the general public.

Med-Surg hospitals and systems (for profit and non-profit) knowledge desired 

Must be able to follow written and oral instructions.

Must maintain a professional demeanor and appearance to reflect proper image for the hospital and the board members, medical staff, community leaders and fellow employees. 

Must have good organizational skills and analytical ability in order to interpret information, and carry out duties independently. 
Sign up for Job Alerts
Get the latest job openings based on your interests, skills and background sent directly to your inbox.
Connect with Our Recruiters
Share some preliminary info about yourself and we will contact you to discuss your interests and career and future opportunities.