Join us on Thursday, February 20th
We are hosting a national hiring event at every location across the U.S. If you are a Registered Nurse (RN) or a Certified Nursing Assistant (CNA), then join us as we open our doors on February 20, 2020 from 10:00am to 8:00pm (local time). You will be able to speak directly with an experienced nurse, tour the facility, and interview on the spot.
Find an Event Near You
We are the country's largest provider of post-acute care – we care for people recovering from illness or injury, compassionately focusing our efforts on helping them return home to the life and family they love. Our team members are at the heart of our success. We are committed to our company's culture and to fostering our team's professional growth. We embrace a diverse workforce and understand that hiring outstanding people is the key to providing quality care. Join us, and you'll have a powerful voice here. You'll be a valued member of an innovative, supportive organization whose commitment to you is as strong as our passion for the care we give. This is Your Kindred Moment.
We look forward to meeting you!
If you are unable to attend the event, you can apply directly to one of our open positions at any time. You can also live chat with one of our recruiters on February 20th during our event.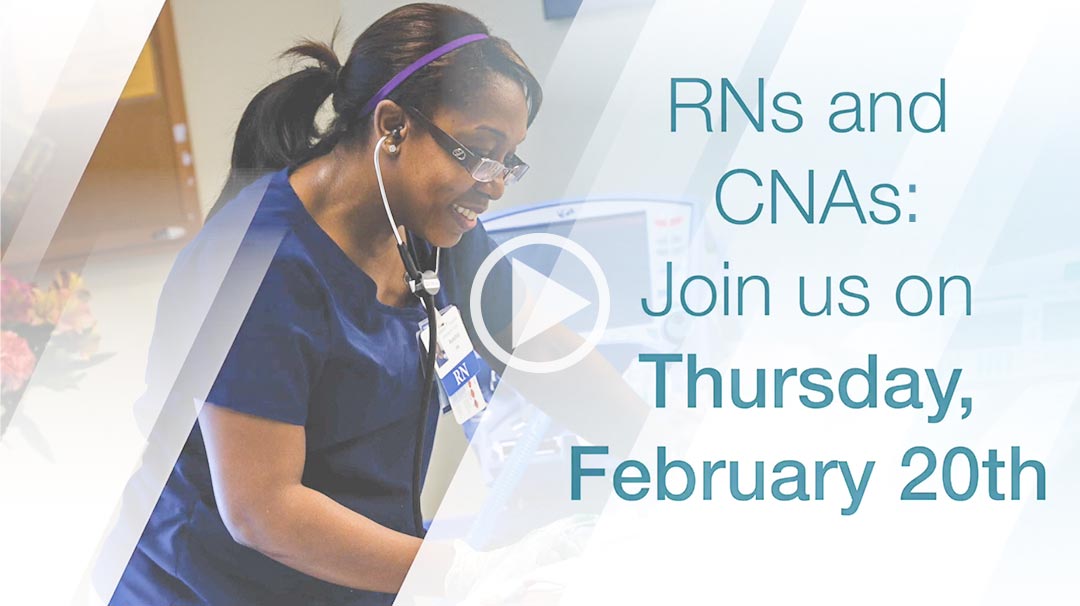 Sign up for Job Alerts
Get the latest job openings based on your skills and background sent directly to your inbox.
Connect with Our Recruiters
Share some preliminary info about yourself and we will contact you to discuss your career and future opportunities.